What is Black Ops?
An Australian First – Black Ops Military-Style helicopter flight missions
Your mission should you choose to accept it…
is to strap yourself into one of the most exciting helicopters ever built. The jet powered McDonnell Douglas 500E (MD500E).
In an Australian first, this is no ordinary helicopter flight, you will experience the legendary aircraft made famous in so many feature films including Apocalypse Now, Black Hawk Down, The Italian Job & Mission Impossible.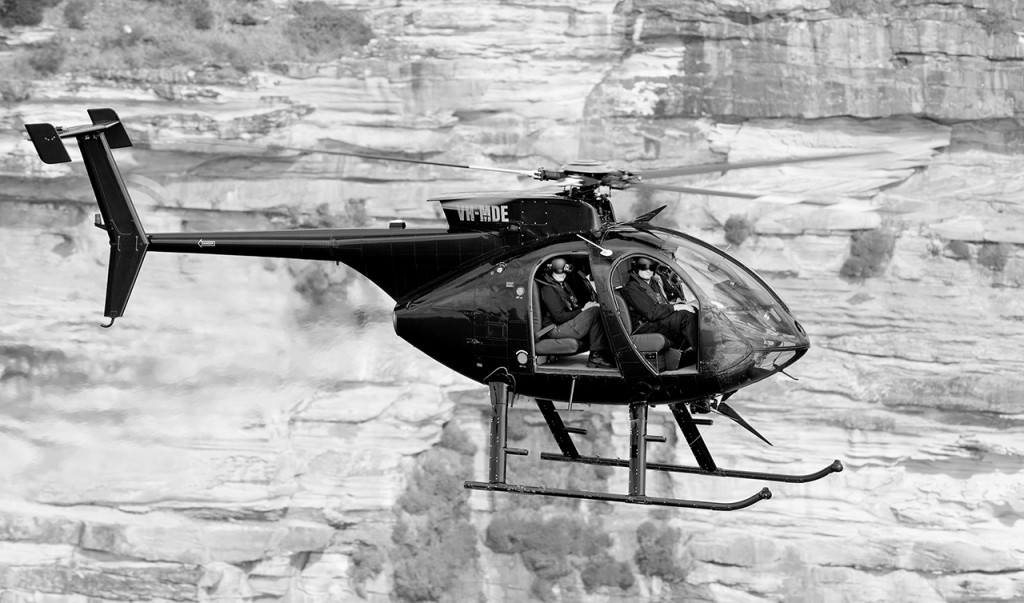 A Cinematic Style Experience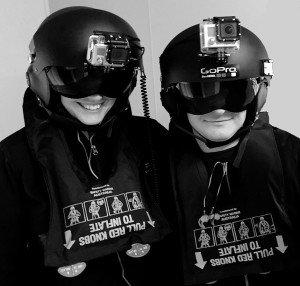 Immersing yourself in a cinematic style experience your Black Ops flight is an adrenalin-filled doors off option (your choice), where your experienced pilot will maneuver your military-grade helicopter at an impressive 130 knots (240 kph) over Sydney!

You'll also be wearing a flight helmet with a personal GoPro attached capturing not only your mission experience but the full walk up and action around the aircraft prior to departure.
Upon landing, the footage can be taken home on a USB as an optional purchase ($50pp) for you to keep as a memento of your time spent in the "500". Note: If your head is too big for the helmet we will supply you with a headset and handheld (tethered) GoPro instead!
20 to 90 minute adrenalin pumping doors-off flights
Totally unique! Sydney's only Military style MD500E helicopter.
Same helicopter used by covert Special Forces, Law Enforcement & Military from around the world.
A true airborne adventure. Highly manoeuvrable and extremely fast – you'll travel further during the flight.
For the 60 and 90 minute missions, we also include a city pick up and return (from the major hotels) in the Black Ops Mini Cooper (The Italian Job!).
Helmet mounted GoPro option for each passenger to capture your cinematic style experience (complete with pilot/ATC comms and a movie soundtrack) to take home after the mission (optional purchase).
Aircraft Seating
Maximum of 3 passengers per flight all with unobstructed panoramic views as all seats are next to an open door (or window if you choose to keep the door on with a headset provided instead of a helmet). The MD500E can actually seat 4 passengers, however we will only allow 4 passengers when it's one group making the booking for all 4 seats (and if one passenger is 60kg or less) – Note: 4th middle seat (60kg< passenger) is in-between pilot and front right passenger – it has a slightly restricted view over the aircraft console. Groups of one or two can also "Private Charter" the aircraft by purchasing all seats at a discounted rate. Note: Individual and total weight limitations apply for all flights.
Click here for our full Terms and Conditions.
Who is Black Ops?
The founder & owner of Black Ops Helicopters is Chief Pilot, Mark Fitzsimmons. Mark was the founder of Sydney Airport's longest established locally owned Helicopter Company, Blue Sky Helicopters.
Mark, started his flying career as an aerial photographer in the UK, before emigrating to Australia in 1991. It was here that he saw the opportunity to take up the "other seat" and become a helicopter pilot, combining two passions, aviation and photography. Blue Sky was established in 1996 and Black Ops in 2015.
In August 2019, Mark sold the Blue Sky brand to AeroLogistics Helicopters to be able to focus more on Black Ops and his wildlife photography. Black Ops is a fully certified Civil Aviation Safety Authority (CASA) accredited Air Operator. Air Operating Certificate (AOC) number: S551971.
Innovative and Unique
Mark states "I've been wanting to come up with a new flight product that takes it to the next level for some time… an experience that will tick all the right boxes with regards to safety, adrenaline and an airborne adventure over one of the greatest cities in the World. With the introduction of the BLACK OPS MD500E to our fleet, we have morphed the popular culture of computer games and Hollywood movies into an experience where you are part of the action, it's no longer "just" a helicopter flight". Our MD500E model helicopter is unique to the market and is truly an experience that you will never forget.
Click here to see our full company profile.