Terms & Conditions
WHO AND WHAT IS BLACK OPS?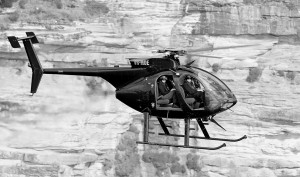 The BLACK OPS brand is an adventure-based helicopter flight product utilising a very cool looking jet turbine military style MD500E HELICOPTER. The company & aircraft are 100% owned & operated by the very experienced Sydney based, helicopter pilot, Mark Fitzsimmons (8400+ hours). Black Ops is a fully certified Civil Aviation Safety Authority (CASA) accredited Air Operator. Our Air Operating Certificate (AOC) number is: CASA.TAAOC.0369.
VARIATIONS OR CHANGES
The company will use its best endeavours to deliver the service as advertised, discussed verbally, negotiated with a third party or communicated via electronic or written form… However actual sights, flights, seating position, routes, departure points, times & flight duration may vary (or even be cancelled/postponed at short notice) due to weather, operational considerations (including deployment of our MD500E helicopter by the RFS (Rural Fire Service) during bushfire/wildfire activity), air traffic control, non-scheduled maintenance or pilot discretion. The company can give no guarantee of exact arrival or departure time for any service and will not be liable for any failure to make connections to other services or not achieving stated outcomes due to operational considerations beyond our control.
BUSHFIRES - Deployment of aircraft by the RFS
Very Important to consider

before

booking:
During the warmer months, Sydney and its surrounds are prone to bushfire/wildfire activity where
lives and property may be threatened.
During periods of high fire danger, our specialised aircraft can be tasked by the RFS (sometimes at very short notice) to assist the community.
As a company, we prioritise this service over all other flight activities.
There have been occasions where we have had to cancel/postponed Black Ops passenger flights at very short notice (i.e. on or the day before the flight). For this reason, it is a strict condition of booking that passengers accept this may occur. We will of course reschedule you for another day if this were to happen. If you do not want to accept this condition, please make contact with us outside 14 days of your flight date for a 100% refund.
WEATHER / OPERATIONAL CONSIDERATIONS
If the actual weather is inclement on the day of your flight (i.e. raining, low cloud or strong winds with no signs of improvement), the flight will be rescheduled at a time that is mutually convenient. If there is a weather issue that potentially prevents us from flying, we will always endeavour to contact you first, otherwise, assume your flight is proceeding as per your booking confirmation and turn up 15-minutes before your departure time.
If we postpone your flight due to operational reasons, we will extend your flight for a further 12 months and hold the original price paid, also for 12 months as a non-refundable credit. The flight has to be taken within 12 months of the original flight date as month 13 onwards it will be invalid and non redeemable.
The call on the weather is at the absolute discretion of your pilot. We do not depart in heavy rain/poor visibility or when thunderstorms are in the area of flight. Your safety is our number one priority. For rescheduled bookings, a new agreement is entered in to and our full terms and conditions apply in their entirety (plus the 12 month extension given) as if it was a new booking.
On occasion, delays can occur for reasons beyond our control (i.e. passing storm / ATC or operational considerations). On these occasions, the company may exercise a "60-minute wait window". This means that we will reserve the right to make a decision to fly for up to 60 minutes, in this time period the original booking and all our terms & conditions still stand (please allow for this contingency with your schedule as not waiting will be considered a no-show and the seat will be forfeited). Unless agreed prior, at no stage, is the company financially responsible for how passengers arrive or depart (by land-based transport) to or from our base.
Pilot decision making is based on actual weather on the day of your flight not forecasted… Please do not contact us in the days leading up to your flight to discuss a "forecast" as they can be notoriously inaccurate. Note: it's always the pilot's decision on the weather and it's only on rare occasions a "No Fly" decision would be made prior to the actual flight day.
In case of operational issues, it is a requirement for passengers to provide a reliable (i.e switched on!) contact phone number so we can endeavour to make contact if required.
PAYMENTS, GIFT CERTIFICATES & CANCELLATION POLICY
Payment is made
at the time of booking
(credit card payments attract a flat 1.7% fee for domestic cards). Direct deposit is also available (from Australian banks only).
Gift certificates
can also be purchased & are valid for 36 months from date of issue (please note that flight operations are paused over the Australian winter from June 2024 for 3 months and we won't be flying in this period).
Gift certificates are non-refundable 14 days after purchase for a change of mind or for circumstances beyond the control of the business
(including buying the certificate for a passenger/s that is above the weight limit). If the certificate is not redeemed by the recipient within 12 months (from date of issue). The amount paid for the certificate will be preserved for a further 24 months (as a non-refundable credit) but we will not be obliged to offer the flight at the same price, therefore, if after 12 months, the price of the flight (on the certificate) has increased, an additional amount will need to be paid at the time of booking. As a rule of thumb 4 to 5 weeks notice is required to redeem the certificate (especially during peak times). The onus of responsibility is always for the recipient to contact us to redeem the certificate. No notification is ever given for expiring certificates (by the company) to the purchaser or recipient.
Cancellation by passengers within fourteen days prior to the departure date or a no show on the day will incur a 100% cancellation fee and forfeiture of the seat/s.  Our "14 day" no cancellation policy is in place because as a "Share with Others" passenger, you are relying on the other one or two passengers to fly and they are relying on you to make up the required minimum passengers required to get airborne (i.e the income from 3 seats). A short notice cancellation doesn't give us enough time to fill the seats. The same policy also applies to the Private Flights as it doesn't leave enough time to fill the flight time we've allocated in our schedule. If you wish to postpone your flight for any reason outside the fourteen days, then please make contact and we will accommodate you.  
Any refunds given for cancellations (outside 14-days or for any other reason) will be the flight cost less the payment gateway and credit card fee. Refunds can take up to 2 weeks to appear back on your credit card or bank account. Passengers who wish to cancel a reservation are required to notify our office via email and are not considered cancelled until our office has acknowledged and confirmed the request by return email.
It is a requirement that when a third party (non-flying) person is purchasing a gift certificate or seat/s, that they also accept the above financial and timing conditions on behalf of the recipient/s. We will not enter into negotiation on these or any other terms & conditions with the purchaser of a gift certificate, the recipient or any third party agents.
Passengers who fail to show for the flight (or are late for ANY reason causing operational difficulties. i.e Holding up other passengers or potentially causing us to be delayed for other flights) will incur a 100% cancellation fee and will forfeit/invalidate the right to rebook – It is an absolute requirement that you arrive 15-minutes before your flight time.
No fees are payable if Black Ops Helicopters postpones the flight due to inclement weather or other operational contingency (including aircraft maintenance). Note: refunds are not given for rescheduled flights (as they are still valid) and must be flown within 12 months of the original flight date. Refunds of payments made through 3rd party booking agents (for any other reason) must be sought from the booking agent directly.
Share with Others or Private Flight Options
For
"Share with Others"
flights it is a maximum of 3 passengers per flight. There are
NO DOORS
on the helicopter. The MD500E can actually seat up to 4 passengers, however we will only allow 4 passengers when it's one group making the booking (i.e. Private Flight) for all 4 seats (but only paying for 3 seats) and if one passenger is strictly 60kg or less.
Note: 4th middle seat (60kg< passenger) is between the pilot and the front right passenger – it has a slightly restricted view over the aircraft console. Groups of one, two or three can also take a "Private Flight" option by purchasing all 4 seats for the price of 3. For Private Flight bookings, we require at least 7 days notice for a change in actual passenger numbers. Note: Individual & total weight limitations apply for all flights.
Minimum passenger numbers apply to all "Share with Others" flights and only proceed on the basis that minimum passenger numbers are met (3). Seating positions are never predetermined prior to the day and are always subject to a weight & balance calculation. Seating is decided at the absolute discretion of the Pilot in Command. Please note that the BLACK OPS experience is an adventure-based product and part of the flight route normally involves coastal flying where less emphasis is placed on the scenic component of the experience.
OUR OBLIGATIONS
Our duty is to
minimise risk by making safety our primary focus
and at the same time, to
provide memorable experiences
for our passengers. We own our helicopters & are fully certified by CASA (Civil Aviation Safety Authority) to operate under Air Operator Certificate (AOC) number S551971-09. We hold all legally required insurances including a certificate of compliance under the Civil Aviation Carriers Liability Act. 
We strongly recommend
that you only fly with a long established company (such as ours) that has its own AOC.
We don't always claim to offer the cheapest flights but we are one of the best at it – Quality & cheap are not usually in the same sentence, especially in aviation! Our reputation in the aviation industry speaks volumes.
Minimum age for travel
Minimum age for travel for BLACK OPS is 10 years of age for the doors OFF option and not less than 3 years of age (and a minimum weight of 16kg) with the door ON (All passengers between 3 & those that have not reached their 18th birthday must be accompanied by at least 1 adult). Regardless of age, all door off operations are at the absolute discretion of the Pilot in Command.
OTHER INFO WE NEED TO TELL YOU ABOUT
Normal clothing/
closed shoes
must be worn. Everything must stay within the aircraft so no loose items will be permitted. As this is an adventure based activity, it is a requirement that you must have an 
alcohol
-blood reading below .05. You may be breathalysed prior to boarding and anyone over the limit
will not
fly (and will forfeit/invalidate the right to rebook).
To conduct a BLACK OPS mission you will need to have a general level of health and fitness with the ability to enter and exit the aircraft independently without physical assistance. On the day, you may be asked questions about your ability to fly in an aircraft with the doors off, however there are some things that may prevent you from conducting the mission, including:
Heart conditions
Physical injuries
Vertigo
A history of mental illness
A history of fits or seizures
We are here to help you enjoy a once in a lifetime experience so it's a requirement that you inform us of anything that you feel may impact your wellbeing and/or the safety of others onboard. It is also a requirement that at the time of booking you inform us of any passengers that have a physical (health related) or intellectual handicap. Boarding may be denied (without refund) if you neglect to give us information prior that could cause operational difficulties.
The company & it's employees reserve the right to also deny carriage/boarding (without refund) to any person who behaves at any stage (from the beginning of your interaction with us) with an intent to deceive or acts in a disorderly, intoxicated, threatening or offensive manner to our flight/ground crew or other passengers. Doors off operations are entirely at the discretion of the Pilot in Command.
AIRCRAFT LIMITATIONS
All flights are subject to the aircraft operating within its weight and balance/performance limitations as specified in the aircraft flight manual and the Company Operations Manual. 
Every flight has a maximum allowable total weight for passengers and seating positions are decided by the Pilot in Command.
Camera systems are also subject to operational considerations.
Passenger/s will need to inform us at the time of booking of all individual passenger weights (inclusive of clothing). This is also confirmed on the day of flight as passengers are weighed prior to departure. Please note: Giving an incorrect weight for a single passenger or a group at time of booking, could result in cancellation of the seat/s on the day of the flight if it causes us operational difficulties, (i.e. the actual weights would contribute to an excess greater than our aircraft maximum take-off weight). This will also forfeit/invalidate the right to rebook. Flight prices are based on standard passenger weights. Individual passengers (or a group of) in excess of 115kg per person (250lb/18 stone) may affect the ability for us to accept your booking.
Flying Ops - Winter 2024
Please note that the company won't be operational for 3 months over the winter period from June 2024. Any Gift Certificates that expire in this period will have up to 3 months added to the original 12 month validity.
PRIVACY
Any information we receive via this web site or directly from you will be considered private and will never be passed on to any third party.
COPYRIGHT
 ©Black Ops Helicopters: All content on this website is protected under international law. No part may be reproduced without prior permission from Black Ops Helicopters or it's agents.
PLEASE MAKE CONTACT
Have we missed anything? Are you unsure about certain aspects of our Terms & Conditions? If so, 
please make contact with us
 for clarification as our Terms & Conditions form the basis of our agreement if you want to fly with BLACK OPS. 
We hope to see you soon…