Aerial Firefighting
The company has a long history of working with the NSW Rural Fire Service (RFS), National Parks & Wildlife (NPWS) and the ACT Fire agencies assisting with aerial support on bushfires.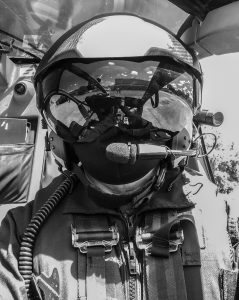 During these times, if called upon, our MD500E helicopter (VH-MDE) switches to its tactical callsign and becomes FIREBIRD 225. 
We provide air attack support (i.e. directing fixed wing and other helicopters onto property assets for water bombing), aerial mapping/surveillance using FLIR (Forward Looking InfraRed) camera technology to detect hot spots /fire activity and also general recon flights as needed. The MD500E is the ideal helicopter for this role due to it's agility and speed.
During the recent (and unprecedented) 2019/2020 fire season, Firebird 225 assisted communities in the upper Hunter Valley (Gospers Mountain & Wollemi National Park fires), South Western Sydney (Green Wattle Fire), Fires at Buxton, Balmoral, Tahmoor, Bargo, Nowra & the Shoalhaven area (Morton & Currowan fire) including the Kangaroo Valley, the South Coast of NSW and finally finishing up on the fires in the ACT to the south of Canberra.
"It was a summer that will never be forgotten, not only because of the devastation to people, communities, property and wildlife but also because of the way the helicopter industry, the fire agencies and thousands of people from all walks of life, all came together in the most terrible of circumstances and overcame great adversity. As a company, we are very proud of our association and the commitment we hold in helping the communities of NSW & the ACT today and in the future". Mark Fitzsimmons (Owner/Chief Pilot: BLACK OPS).
---
FIREBIRD 225 refueling at the Hume Base (ACT) – January 2020. Orroral Valley fire.