COVID-19 – Please read!
Health & Safety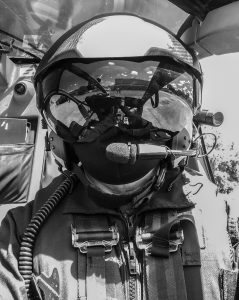 12/11/21> I'm very pleased to announce that we will be resuming BLACK OPS flight operations at our original location at Sydney Airport from the 12th November 2021. Please note that initially it will be limited availability with a focus to try and prioritise existing passengers who have patiently waited during the lockdown periods. As we progress throughout summer and into 2022, we will aim to advance to normal levels of service as soon as possible. If you had an existing booking from during the Delta lockdown period (25/06/21 to 12/11/21), can you please email your availability for all Saturdays & Sundays – Important: Please include your name in the subject field of the email.
On a personal note, I'm very excited to be flying passengers again over one of the World's most iconic Cities in our unique MD500E HELICOPTER! OUR CITY! Thank you to everyone for their continued support of my business and for being so patient! Ramp up, Go Black Ops! – We hope to see you soon. Regards, Mark Fitzsimmons (Owner/Chief Pilot: BLACK OPS).

---
25/06/21 to 11/11/21 – It was a good run while it lasted! however due to Sydney going back into lockdown, we are back on hold. We will post further updates here as they happen. Thank you to everyone for your continued support.
---
09/01/21 to 24/06/21 At long last, I'm pleased to announce that we resumed flight operations this weekend. A few changes, including for now, our flights will be departing from the Heliport at Rosehill. An added bonus, (apart from the geographical location of the heliport being right in the middle of Sydney for easy access for all passengers), is that all flight missions take an exhilarating low level flight though the twists and turns of the Parramatta river at 500ft before crossing over the Southern pylon of Harbour Bridge on climb to 1000ft!
COVID info! We sort clarification from the NSW Department of Premier & Cabinet along with NSW Health. Our operations were then approved in writing along with our Covid safe business plan, however we have implemented additional measures that exceed the regulatory compliance within our operations in order to lower the risk further. For instance, the pre flight briefing is conducted in the open, individual passenger suburb/town/City information is collected in advance, the aircraft doors are off, high touch points are sanitised after every flight, no spectators allowed nearby and a fitted mask & a QR code login is a non negotiable requirement in order to fly with us.
If you have an outstanding certificate please make contact with us. If your certificate was valid on the 17th March 2020 but expired in the "Covid stand down period", then we will add that time onto the certificate from when we resumed flying (09/01/21). For example, if your certificate expired on 17th November 2020 then we will automatically add an additional 8 months onto the validity for you. Therefore a request to redeem the certificate can be made between 09/01/21 and 09/09/21. 
Thank you to everyone for being so patient… now, "Get your mask on and go Black Ops!"
Sincerely, Mark Fitzsimmons (Owner/Chief Pilot: BLACK OPS).
---
17/03/20 to 08/01/21 – We are currently in a "holding pattern" & not flying BLACK OPS passengers over Sydney due to the current regulations & health guidelines. This includes all direct bookings (via our website) and Adrenaline / Red Balloon gift voucher redemptions.
The MD500E helicopter takes pilot plus 3 passengers that could be three singles all unknown to each other or a couple and a single (also unknown to each other) all within a confined space. The interior of the helicopter would therefore place 4 people (including the pilot) all within 1.5sqm.
To all our outstanding (& new future) passengers waiting to go, we can't thank you enough for your continued patience and understanding. We really appreciate your support of the business. 
We are registered as a NSW Government Covid safe business and will post updated information when we have a start date for return to flying for BLACK OPS passengers…
Sincerely, Mark Fitzsimmons (Owner/Chief Pilot: BLACK OPS).